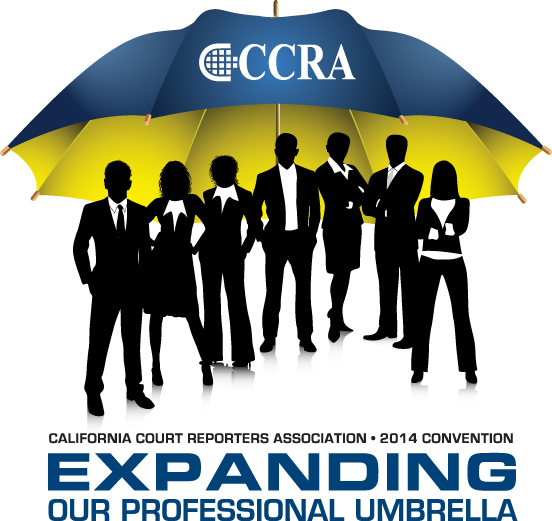 When: October 3 - 5, 2014
What: CCRA's 104th Annual Convention
If you can invest in only one convention this year… Make your investment count with CCRA!
Inspired by the overwhelmingly positive feedback from previous convention attendees, CCRA is heading back to the Miramonte Resort & Spa in Indian Wells, California, October 3-5, 2014. Why is this the best investment for your hard-earned dollars?


1. PRICE! CCRA's convention is an incredible value! Other conventions being held in California this year will cost you over $450, and that's just to get in the door. Their room rates are also higher. Get those CEUs instead with CCRA for just $349 (students $165), which includes 4 meals and 2 receptions at a luxurious hotel and spa.
2. LOCATION! The Miramonte Resort & Spa is remarkably close to the metropolitan area of Southern California, yet far enough away to still feel like you're getting a refreshing getaway in the Palm Springs Valley. Nestled at the base of the beautifully scenic Santa Rosa Mountains, the Resort is easy to reach with airport options. Please click on the links above for travel information and to discover this beautiful resort!
3. NETWORKING! The convention this year will include two receptions and four meals. Bring those business cards, because you will not only renew friendships with colleagues but also meet more people from your own state who are in the best position to help you expand your career opportunities! Our conventions typically draw over 350 people, more than any other state association in the country.
4. SEMINARS - Approximately 1.6 CEUs! We are excited about the wide range of seminars we have developed. We have expanded and intensified our offerings on technology and realtime. Plus, interested in CART and captioning? Wondering if you have what it takes? Thinking about transitioning to a new career path? We are introducing a CART/Captioning track. Bring your writer and get some hands-on practical training from some of the top realtimers in California.
5. STUDENTS! When you attend a CCRA convention, we don't track you into a limited number of classes. Your low registration fee admits you to your choice of any of the seminar offerings.



CEUs: 1.6 Approximately
Details:
Where: Miramonte Resort & Spa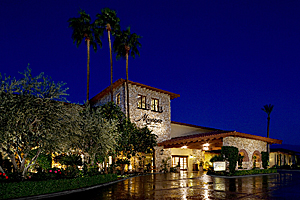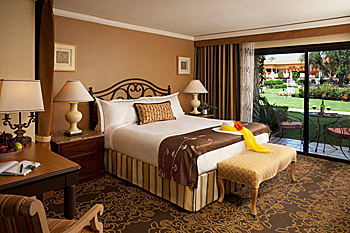 Miramonte Resort & Spa
45000 Indian Wells Lane
Indian Wells, CA 92210
Phone: 760-341-2200
Toll Free: 800-237-2926
Fax: 760-568-0541
Book your room!
The CCRA room rate for this magnificent property is only $149 per night, single/double. Reservations must be made by Friday, September 12, 2014. Please make your hotel reservations online by clicking here. Or call the hotel toll free at 800-237-2926 (Group code: 141001CCRA).

Please click here for a map.
Please click here for travel information.
Complimentary self-parking for CCRA Convention attendees.
Please click here to discover this beautiful resort!
Events:
Several social events have been planned. Join us for our welcome reception Friday evening, 7 - 9 p.m., located on the hotel's Piazza Terrace overlooking this stunning resort. Enjoy an evening under the stars at Saturday's dinner with great food and a special surprise on the Mediterranean Lawn. After dinner, the party continues in the Presidential suite.
PACCRA 10-10-10 Opportunity Drawing:
What are these tickets for? One of the ways PACCRA raises money is by holding a drawing of some kind every year. In the past, cars, cash and great prizes have been given away. We have found that cash is the most popular prize, so that's what we're doing again this year. By purchasing tickets for the drawing, you are supporting PACCRA and enabling court reporters to be seen and heard in Sacramento. You are helping CCRA and PACCRA continue the century-long tradition of preserving our industry. Three winners will each take home 10% of the total money collected for the drawing. You need not be present to win. You may purchase tickets on the convention registration form or separately by clicking here.
PACCRA 5K Run/Walk:
All attendees and family members are invited to participate in the PACCRA 5K Run/Walk presented by PACCRA on Sunday, October 5th. Participants in the PACCRA 5K Run/Walk can choose to compete in the 5K run, the 3-mile walk, or be a virtual runner. Medals will be presented to the first three finishers. If running or walking is not your thing, we have the perfect solution for you, a Virtual Runner. You can start, run and finish your race while you snooze with a simple $50 donation to PACCRA.
Dress Code:
Business casual is suggested for convention activities. The average temperature for Palm Springs in October is 88/90 degrees during the day and mid-60s in the evening. Please remember that the temperature in the hotel meeting rooms can be cool, so we suggest dressing in layers.
Transportation:
Air Transportation
The Miramonte Resort & Spa is easy to reach with a variety of airport options. Palm Springs International Airport (18 miles) is serviced by major airlines including Alaska, Allegiant Air, American Airlines, Delta Airlines/Delta Connection, and United Airlines/United Express, US Airways, Westjet, Frontier (seasonal), Sun Country (seasonal), and Virgin America (seasonal). Ontario International Airport (70 miles) is serviced by Alaska, American Airlines, Delta, Southwest, United Airlines, US Airways, and Volaris.

Ground Transportation
By car, Indian Wells is conveniently reached via the Interstate 10 Freeway, just a two-hour drive from Los Angeles, Orange County or San Diego.
We at CCRA believe reporters and students should attend all the conventions they can. But if you can only afford one in 2014, you will be sorry to have missed CCRA's 104th, our best convention yet!