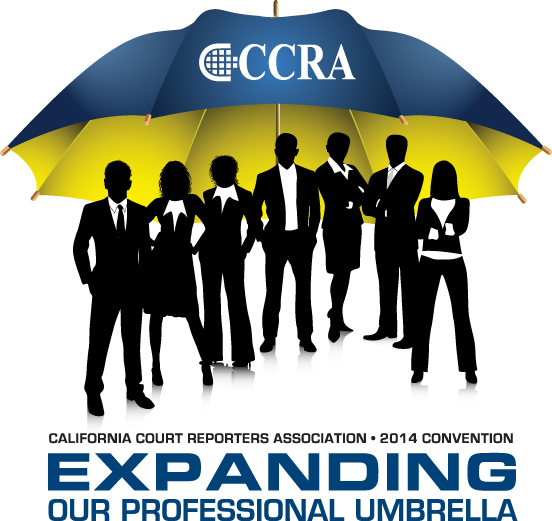 Presenters:
Phil Abod
Phil Abod is a Senior I.T. Instructor at the Computer Training Academy located in Riverside, CA. He began working at the school in September 2005 and helped to develop some of the curriculum over the years. He is currently the Lead A+ Instructor for the Riverside campus and is certified in several of the Microsoft courses including MCSE, MCSA, MCDST, and MCP (Windows XP, 7, & 8). Phil is also an A+ Certified Technician.
Deanna Baker
Deanna Baker graduated from the American Institute of Commerce, Bettendorf, Iowa, in 1981 where she then was an official reporter and freelance reporter the Quad Cities. While in Washington state, she was an official and owned her own freelance agency as well as held offices within the Washington Shorthand Reporters Association, including being President from 1992-1993. Since 1992, Deanna has continued providing remote and onsite CART and captioning services and continues to work with the Hearing Loss Association of America. At the NCRA convention in 2005, Deanna was honored with being named a Fellow in the Academy of Professional Reporters. Currently, Deanna is a freelance realtime captioner/consultant residing in Flagstaff, Arizona.
Bob Bakva
Bob Bakva is the President of Advanced Translations Technology (ProCAT). Mr. Bakva started ProCAT in 1982 with CAT software, and has grown it today to include machines, litigation support software, and many other products related to the reporting industry. Mr. Bakva has been a long-time supporter of CCRA and NCRA. He has presented at numerous State and National conventions, speaking on topics such as litigation support, innovative technology in CAT, machine technology, and more. To date, he continues to oversee the development and programming of the company's core products.
Lynn Bright
Lynn Bright fought a five year legal battle, which she ultimately won, seeking CART - Computer Assisted Real Time Translation, accommodations for her deaf daughter. The case set precedent for K through 12 public school deaf and hard of hearing students who want CART in their classrooms. Lynn is currently finishing her book "I Hear Laughter" about her experience. She also chaired a pilot CART program at her 600 member church. Lynn is a strong advocate for CART for the deaf and hard of hearing.
Gerie Bunch
Gerie Bunch became a CSR in 1985. She has worked primarily as an official reporter and recently retired from the courts to become a freelance reporter. With the exception of one year, Gerie has been the Chair of the Support Our Students Committee since 2000. She holds an RPR and is your monthly recipe writer for CCRA Online.
Christy Cannariato, CSR, RPR, CRR, RSA
A CSR since 1988, Christy also earned NCRA's RPR, CRR, and Realtime Systems Administrator certifications. She has split her career almost evenly between official and freelancing. She currently specializes in business and intellectual property depositions. She has earned a bachelor's, master's, and doctoral degree in English and has been teaching college literature courses part time since 1999. She has mentored dozens of students and new reporters and has served on the CCRA Board of Directors.
Brian Clune
Brian Clune has worked since 1991 in the court reporting industry. He is a CLVS videographer and consultant to NCRA on technology. Mr. Clune holds a Broadcast degree from SFSU, and was a former radio personality. He is a frequent speaker on advanced discovery technology, cloud computing, video and trial technology. Mr. Clune is currently Vice President of YesLaw.
Gary Cramer
Gary Cramer has had a long and illustrious career as a Court Reporter beginning in the mid 1960's. He served as President and Executive Director of both the Los Angeles Municipal Court Reporters Association and Los Angeles Superior Court Reporters Association. Gary has been active with CCRA for more than 40 years. He served as a member of the CCRA Board and Council and was President of CCRA twice. Gary holds the distinguished service awards from both CCRA and NCRA. Many of the successful CCRA legislative efforts to protect Official and Freelance Court Reporters emanated from the suggestions and efforts of Gary. He was the first Court Reporter in California to copyright his CAT dictionary and created the first CCRA compendium. Gary is retired from active reporting, however for the past several years, at the request of CCRA, Gary has served as an Advisor to the CCRA Board of Directors.
Jim Cudahy
Executive Director & Chief Executive Officer
Jim Cudahy has more than 20 years of experience as an association executive and was appointed NCRA's Executive Director and CEO in June of 2012. Jim worked as NCRA's Senior Director of Marketing and Communications for two-plus years prior to his appointment as CEO. Earlier, he spent nine years leading the marketing and communications functions at CFA Institute, a global non-profit association of investment professionals in Charlottesville, Virginia.
Carolyn Joy Dasher
Carolyn Joy Dasher has been certified by KRI International as a Kundalini yoga instructor since 2004. She teaches at a Yoga In The Park Meetup group in Arcadia, California. She enjoys a morning yoga practice that helps her endure the physical and mental demands of her career as an official reporter for Los Angeles Superior Court.
Regina DeMoville
Regina DeMoville is a broadcast captioner & CART provider. Regina captions news/sporting events but holds much experience captioning academic classes, conventions, business meetings, etc. Regina is on a CART/captioning committee with CCRA. She has been on a few Q&A panels representing broadcast. She loves to advocate for students/the deaf community and loves to mentor students. She views her skills as a gift and is eager to share it with the people who need it most.
Greta Duckett, RPR, CRR
Greta has been a court reporter since 1995, when she graduated from Prince Institute of Professional Studies in Montgomery, Alabama. She worked for a freelance firm in Montgomery, Alabama, for ten years, served six and a half years as an official in Montgomery County Circuit Court, and is presently freelancing. She is a licensed court reporter in Alabama, Georgia, and Tennessee. She works for Stenovations as a company representative and certified digitalCAT trainer.
Greta enjoys gardening and working in her greenhouse, cooking, and spending time with her dogs. She and her sister have a hobby business, Las Hermanas, and they make hot sauce and pepper jelly.
Dallas Erwood
Dallas has been a Court Reporter since 1980. She has been a Depo for ten years and an Official Reporter for 24 years. Dallas has served her local, state, and national associations in various positions since 1990. Dallas is a native of Indian Wells, California and currently works in Palm Springs. She is nearing retirement and looks forward to teaching Court Reporting in the future. In her spare time Dallas enjoys spending time with her Golden Retriever, and two stray cats (Thelma & Louise).
John Garnett
Working with YesLaw for the past eight years, John has overseen the development of the YesLaw reporter transcript-to-video synchronization software and the launch of YesLaw PDF Transcript Generator Software paired with the YesLaw Online Repository. Mr. Garnett has designed an efficient and easy to use interface for the creation and distribution of electronic transcripts within the YesLaw software. He continues to respond to user feedback for the development and improvement of YesLaw software features.
Steven Genter
Steven Genter is a highly experienced litigation specialist with over 12 years of court reporting sales and agency management. Steven specializes in complex litigation technology and is certified as a streaming media expert holding numerous certifications as a certified realtime software trainer, along with "SAAS" software as a service development. As the Director of LiveDeposition.com, Steven works with the entire court reporting industry, law firms and corporate clients to provide awareness and cost savings by providing them with the tools needed to stream or remotely attend depositions worldwide.
Kimberly Gerber
In addition to her leadership and public speaking roles, Kimberly dedicates time to giving back to her community. Since 2006, she has been a board member of the National Association of Women Business Owners, where she currently serves as Director of Strategy and Board Development. She also sits on the Food and Beverage Advisory Council for the Gerson Lehrman Group, a Wall Street technology advisory firm. Kimberly holds a B.A. in Marketing and Public Communications from SUNY Buffalo. Committed to lifelong learning, she's completed graduate studies at San Diego State University; is a graduate of Newfield, an ICF-certified executive coaching program and has earned mediation certification from the Los Angeles County Bar Association.
R.J. Hochmuth
R.J. Hochmuth provides software support and quality assurance for Gigatron Software and products. He has been a member of the technical staff since 2013. He has an extensive background of technical support, technical training, and customer service. He is currently involved in realtime browser testing and documentation. RJ graduated from CSU Long Beach with a B.A. Political Science degree with a concentration in Law, Politics, and Policy.
Dixie King
Dixie King is currently the Program Coordinator, high speed instructor and counselor for the Court Reporting Program at Tri-Community Adult Education, located in Covina, Ca. She received her CSR license in 1963 and reported for approximately 25 years. Prior to obtaining her license she was a hearing reporter and worked for the Los Angeles Police Department. Dixie also reported State Bar disciplinary hearings, film industry board meetings, medical board meetings, and congressional/senate hearings. Upon receiving her license, she established her own deposition agency and reported depositions. Dixie did some official work in Los Angeles Superior Court for a very short time.
Steven Kosmata
With a CSR license 7253, you know Steve has been reporting for a while. He is currently an active Official court reporter with the San Diego Superior Court in the Criminal division and the civil division 21 years before that. He now produces weekly Eclipse videos seen all over the world, does weekly briefs to his colleagues, and is a speaker at many conventions. When he's not working, he's baking homemade items.
Phil Liberatore
Phil Liberatore is Founder and President of two successful companies in Southern California, Philip L. Liberatore, CPA and IRS Problem Solvers, Inc. He actively works with clients on their accounting and tax issues, and has successfully helped thousands of clients across the United States resolve all types of IRS problems. Phil formed Philip L. Liberatore CPA, A Professional Corporation in 1988 and founded IRS Problem Solvers, Inc. in 1999. He is a 1975 graduate of the University of Southern California with a Bachelor's in Accounting, and received his Master of Business Administration in Finance in 1976.
Carlos Martinez, CSR 10620, RPR, CMRS
Carlos Martinez has been a CSR for nearly 20 years. In the first nearly eight years of his professional career, he was a firm owner with his wife Mary. The latter portion of his career he has spent working for the Sonoma County Superior Courts as an official reporter. He is a union negotiator at the Sonoma Courts. He has been volunteering with CCRA for nearly 12 years, and has held positions on the board as well as committee positions with different committees. He has an RPR and a CMRS license with the National Court Reporters Association. He and his wife have two daughters, one in college and one in high school. He likes to participate in crossfit, camping, reading, and spending time with his family.
Mary Martinez, CSR 9801, RPR, CRR, CBC
Mary has been a court reporter for over 21 years. She is an official in a small northern California county. She and her husband Carlos met in theory class. Their family loves to hike and spend time in their "backyard oasis."
Saba McKinley
Saba is a professional communicator who engages and inspires her audiences. Her effective teaching style incorporates warmth and humor on a foundation of highly-skilled professionalism. In addition to being a certified trainer and professional speaker, Saba is also the author of: The CART Provider's Handbook and The CART Provider's Readiness Training Program. Her Professional Responsibilities Include: National Court Reporters CART COI Committee, California Court Reporters Association Board of Directors, and Toastmasters International Vice President of Membership.
Lesia Mervin, CSR, RMR, CRR, FAPR, Realtime Specialist, Official, CART Provider
Lesia has been a reporter for 34 years, specializing in the area of realtime.
She was the past president of CCRA in 2008 and is a current member of NCRA's Test Advisory Committee.

Leigh Ann Orozco, RPR, RMR, CSR No. 7607
Leigh Ann is a senior level reporter with over 25 years' experience in high-profile cases and complex litigation. She has a high growth record of accomplishments and is a pioneer in the use of technology. As a past official reporter/supervising reporter and as the President of AccuTrust Court Reporting, Inc., Ms. Orozco is always seeking to combine her experience, knowledge and enthusiasm for new technologies with opportunities to better serve the Bench, Bar and CSRs.
Jack Passarella
Safety & Health Consultant – Jack has worked for Zenith Insurance for seven years. He has thirty two years of Safety experience, twenty four of which are in Workers' Compensation Loss Control. Jack obtained his B.A. degree from California State University Fresno in Occupational Safety & Health. In the many years he has worked as a consultant, ergonomics has been a growing concern for many industries and he has placed significant focus on understanding proper workstation setup and body mechanics.

Rachel Passarella, CSR, RPR, CLR
Rachel Passarella, CSR, RPR, CLR has been a reporter since passing the CSR in June 2011. She graduated with honors from South Coast College of Court Reporting and quickly began work as a per diem reporter in court, as well as a deposition reporter for several firms in the Central Valley. Rachel became an Official Court Reporter for Madera Superior Court starting in January 2013 and has been working in the Bass Lake courthouse reporting all matters, including civil, criminal, and traffic. Rachel hopes to bring a fresh, new perspective to CCRA as a Board member and has a passion for bringing about awareness and encouragement for high school students looking for a career, as well as current court reporting students. She also hopes to inspire all working reporters to find their enthusiasm again for this amazing career as we work to gain more and more momentum in our fight for this profession. For her "me" time, Rachel enjoys paddleboarding with her boyfriend and their two doggie-children, Harley and Rocky. She also enjoys hiking, yoga, and living in the beautiful Sierra National Forest.
Vanessa Payne
Vanessa Payne the Senior Microsoft Office Instructor at the Computer Training Academy located in Temecula, CA. She began at the school in August 2012 and has helped to develop the course over the past two years. She is certified in the Microsoft 2010 and 2013 suites and is also a certified Systems Administrator. Prior to working for the Computer Training Academy, Vanessa worked at Lunarpages Webhosting as a Systems Administrator working with Linux systems.
Jennifer Porto
Jennifer Porto has been a CART provider for nine years. Her passion is working with the deaf/ hard of hearing community providing one-on-one CART. She also loves the challenge of projecting captions for large audiences at venues like city council meetings, the TED Conference, and Yahoo. She is on the CART/Captioning committee and public relations committee for CCRA to help advocate and mentor. She believes CART is rewarding and looks forward to her job every day.
Kay D. Reindl, CSR, CRI
Several years after receiving her CSR license, Ms. Reindl discovered that teaching others to become CSRs was her true passion. She has been a full-time instructor at Humphreys College for 25 years and has served as the Department Chair for the past six years. As Department Chair, she has assisted many CSRs with achieving the goal of earning a bachelor degree.
Raquel Robles
Raquel Robles has been a court reporter in California since 1993. With over 20 years of experience as a judicial reporter, she has reported depositions, public hearings, arbitrations, and numerous criminal and civil trials. Raquel is also a Certified Realtime Reporter, Registered Merit Reporter, and Certified LiveNote Reporter. She loves to read and travel the world.
Robert Sullivan
Bob Sullivan has been an Orange County Superior Court Reporter for the past 28 years.
Bob served five separate terms as President of the Orange County Superior Court Reporters Association. He has played a role in the preparation of the California Court Reporters Exam for the Department of Consumer Affairs for the past 25 years. Bob is a former court reporting school teacher and deposition reporter. Having worked in the criminal courts for nearly three decades, Bob reported many of Orange County's most notorious and infamous trials.
Margie Wakeman Wells
Margie Wakeman Wells is a lifetime credentialed teacher in the state of California and is certified as a CRI. She is beginning her fifth decade of teaching -- with 38 years in the field of court reporting. As a reporting instructor, she has taught from the theory level through the exit speeds as well as all manner of English courses. She has presented, under the auspices of NCRA and state court reporting organizations, over 300 seminars for reporters on English-related topics as well as seminars for teachers and students. Court Reporting: Bad Grammar/Good Punctuation, her best-selling reference text, and the workbook that accompanies it are available at margieholdscourt.com. In addition, she has published Word Pairs, a reference work of 2,000 word pairs with definitions, examples, and idioms for the words. Margie has also written a drill book series for improving accuracy: Practice Really DOES Make Perfect. Margie has a blog on "All Things English" at margieholdscourt.com. Margie is currently the Online Education Consultant for College of Court Reporting.
Abby Waller, CSR, RPR, CRR
Abby Waller, CSR, RPR, CRR, began as a pro tem reporter before soon obtaining an officialship in 2007 at Yolo Superior Court. She has been enjoying her career there ever since, mainly reporting criminal matters. Her passion is spreading the word about the benefits of realtime and what it will provide for the future of our profession, especially as it relates to students who are coming out of school realtime-ready. Abby works alongside a coworker as a steward for her union and recently convinced her court to utilize realtime. All judges now are able to receive wireless realtime through an iPad. She hopes to also help fight the movement of replacing court reporters with ER in seemingly more and more courtrooms. Currently, Abby is living in the Sacramento area, but loves to travel and spend time at the beach and in the mountains with her family and her Shi Tzu dog."